Fisher and Forsgren recognized as Attorneys of the Year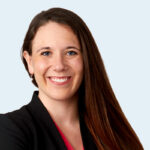 Forsgren Fisher is proud to announce that Caitlinrose Fisher and Matthew Forsgren are being recognized as 2021 "Attorneys of the Year" by Minnesota Lawyer. Caitlinrose and Matt are recognized for their work in the State v. Noor appeal, along with appeal team members Thomas Plunkett, Peter Wold, and Aaron Morrison.
In State v. Noor, the Minnesota Supreme Court reversed and vacated former Minneapolis Police Officer Mohamed Noor's conviction for third-degree murder. The Court's opinion, which was unanimous and authored by Chief Justice Lorie Gildea, brought important clarity to the meaning of third-degree murder in Minnesota. Caitlinrose and Matt were deeply involved in the appeal briefing, which included an extensive analysis of common law murder and over 100 years of Minnesota case law. Caitlinrose argued the appeal before the Minnesota Supreme Court.
Caitlinrose and Matt will be recognized along with their co-counsel and the other honorees at a reception on February 17, 2022. More details and a full list of the honorees are available at Attorneys of the Year 2021.