Forsgren Fisher asserts client's right to record police encounters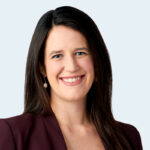 Forsgren Fisher attorneys Virginia McCalmont and Caitlinrose Fisher, along with co-counsel Howard Bass and the ACLU of Minnesota's Teresa Nelson, David McKinney, and Clare Diegel, filed a federal lawsuit yesterday seeking to vindicate client Amy Jo Koopman's Constitutional right to record and speak to police. In August 2018, Koopman, a seminary student, saw two Black men in a car with Robbinsdale police officers standing outside the car and pointing guns at the men. Koopman recorded the interaction from across the intersection, nearly 40 yards away, and asked the officers not to shoot and to put away their guns. The police later charged Koopman with obstructing legal process, even though she had not physically interfered with their activity. A Hennepin County District Judge later dismissed the charge against Koopman for lack of probable cause.
The lawsuit alleges that the City of Robbinsdale and the officers involved engaged in retaliation, unlawful seizure, and malicious prosecution and violated Koopman's First and Fourth Amendment rights to record and speak to police. It asks the Court to declare the city's and officers' actions unconstitutional and to order an end to the practices.
"The importance of protecting the Constitutional right of bystanders like Amy Koopman to record encounters between the police and public has never been clearer," said McCalmont. "It is an honor to partner with the ACLU and the Bass Law Firm on this case."
The Koopman v. City of Robbinsdale, et al. lawsuit is the latest development in Forsgren Fisher's growing Civil Rights & Constitutional Litigation practice.
More about the case can be found at ACLU-MN's website.