Forsgren Fisher, ACLU-MN, and Bass Law Firm secure $70k settlement, reforms on behalf of woman arrested after recording police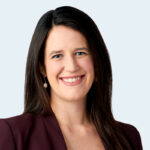 A woman who faced criminal charges after recording Robbinsdale police while they held two Black men at gunpoint received $70,000 in a settlement reached by Forsgren Fisher, the ACLU-MN, and Bass Law Firm. The settlement includes numerous reforms.
In 2018, Amy Koopman—then a church secretary and seminary student—pulled her vehicle over when she saw Robbinsdale police standing by a car containing two Black men with their guns drawn. She stood on the opposite side of the intersection and began livestreaming on Facebook because she wanted to ensure the men's safety and police accountability. Although Koopman never physically interfered with police, Robbinsdale police charged her with obstructing legal process and threatened to detain her if she did not stop her recording or provide identification.
Forsgren Fisher attorneys Virginia McCalmont and Caitlinrose Fisher partnered with the ACLU-MN and Bass Law Firm to file a civil-rights lawsuit on Koopman's behalf. The lawsuit sought damages against the city for violating Koopman's First and Fourth Amendment rights to record and speak to police. Earlier this month, Robbinsdale settled the lawsuit for $70,000 and significant policy reforms.
"I hope this puts other police departments on notice that there are citizens who are filming them, holding them to account, and who will fight them for as long as it takes to ensure that people's rights are upheld," says Koopman of the settlement.
"Because of Amy Koopman's bravery and persistence, the rights of Minnesotans to bear witness to interactions between police and public are more protected. She is an inspiration," says McCalmont. "We are proud of the civil-rights practice that we are building here at Forsgren Fisher," says managing partner Bob Gilbertson, "so that individuals like Amy Koopman can hold government entities accountable for violating fundamental constitutional rights."
Along with the $70,000 payment, the settlement contains several reforms. The highlights include requiring Robbinsdale Police Department to take several important steps:
Adopt policies stating that bystanders have the right to record police conduct, and barring officers from taking adverse actions against bystanders who do so or who verbally object to that conduct.
Maintain a policy that officers who fail to follow department policies or violate the law will be subject to discipline, including firing.
Have officers attend training on the First and Fourth Amendment and state law on obstruction of justice.
"The ability to record police, stand witness and hold police misconduct up to public scrutiny is critical to help stop killings by police and over-policing," said ACLU-MN staff attorney David McKinney. "This settlement sends a clear message to law enforcement across our state that cracking down on people's constitutional rights to record or speak to police is bad public policy, and will not be tolerated."
Media coverage of the settlement is available from CBS News and the Star Tribune.